Chair 2014 – 2015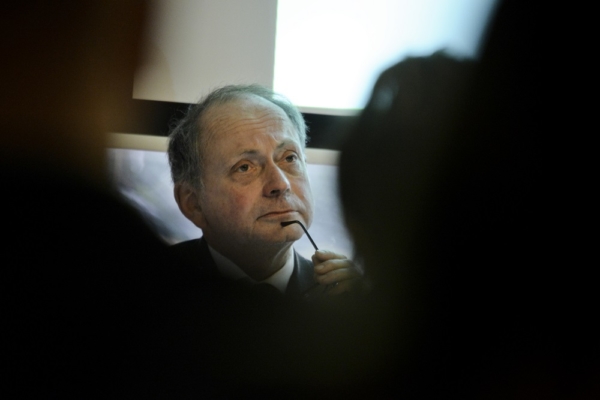 In 2014/2015 the holder of the Ganshof van der Meersch Chair was John R Spencer (Emeritus Professor at the University of Cambridge) on the recommendation of Professor Anne Weyembergh, President of the Institute for European Studies.
The opening lecture, entitled "Noli me tangere? Tensions between Europe and the UK over criminal justice", was delivered on Tuesday 17 March.
Following lectures
Monday 30 March
"Levelling up, levelling down, or leaving things alone? The EU and attempts to harmonise the rules of criminal law and criminal procedure".
"The European Arrest Warrant: whose standards of justice should apply?"
Tuesday 31 March
"The European Public Prosecutor – saviour, monster, or a waste of space?"
Wednesday 1er avril
"The right to silence – sacred cow, or sacred principle?"
Read the interview with John Spencer publlshed on the website of the Foundation on April 10, 2015.