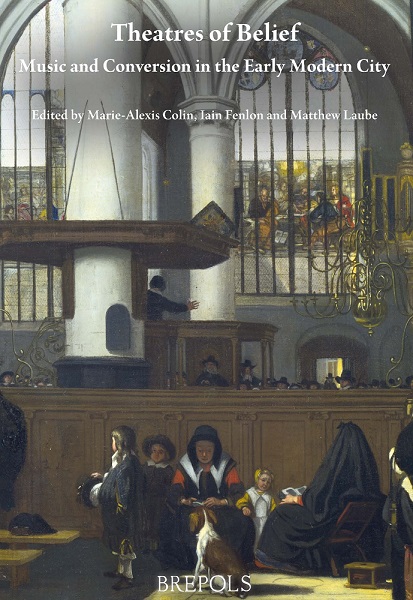 "Crossing Borders, Defining States: Confession, Music and Territoriality in the Southern Netherlands and the Principality of Liège (c. 1500-1650)" was the first collaborative research project supported by the Wiener-Anspach Foundation in the field of musicology, from 2014 to 2017. Led by Professors Marie-Alexis Colin (Université libre de Bruxelles) and Iain Fenlon (University of Cambridge), it has resulted in the publication of the book Theatres of Belief: Music and Conversion in the Early Modern City (Brepols 2021). As highlighted by the editors – Professors Colin and Fenlon together with Dr Matthew Laube, who worked as a postdoctoral researcher on the project – "many of the book's individual chapters began life as papers presented at a series of workshops held in Brussels and Cambridge".
Exploring the "intimate relationship between sound, religion, and society in the early modern world", these eleven essays "present a sequence of test cases located in a wide variety of urban environments in Europe and the Americas". The table of contents and first page of each chapter are available on Brepols' website.
We take the opportunity to congratulate Dr Laube on his recent appointment as Assistant Professor of Music at Baylor University (Texas), and wish him the best for this new chapter in his academic career.